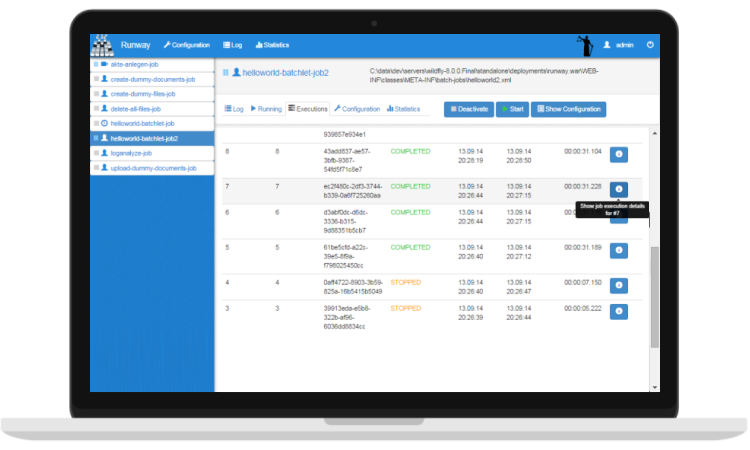 We are proud to launch the product page for Runway and this blog. Runway will help system integrators, IT operations and developers with easy batch processing and monitoring. It is the reliable tool of choice that you use to build hard working background processes.
This blog will be used as an outlet for our findings during development, tips for designing and implementing your own batch jobs, in what use cases Runway may benefit you and how it performs in regards to other data integration solutions.
Our motivation for developing Runway is easy to explain. We've had a hard time developing, maintaining and operating batch jobs in the past. As we haven't found a tool that suits our needs, we began to scratch our own itch. The release of the Java Batch API (JSR352) fueled our motivation and confirmed that there is still demand for batch job processing on an enterprise scale.
We strongly believe nearly every IT operation may benefit from Runway as a general-purpose tool. May it be to loosely integrate two systems or to generate your daily reports. Everybody seeks reliably background workers for their business processes.
If you're interested we'd like to invite you to the beta version that is expected to be available in the next months.